Conversations that convert.
That's the essence of what we do at Pitch121. But how does it work?
The beginning is always a good place to start. By taking a step back, you can avoid the fatal mistake of approaching potential clients armed with a sales pitch.
Any switched-on business person is immediately suspicious when their inbox is flooded with people trying to sell them something. And nobody likes it.
Why do we use it?
So to increase future prospects, we must instead treat the online approach as we would any in-person meeting: creating organic conversation and building a foundation of trust.
Taking a backseat from pushing a sale opens up many more doors, as people are more willing to talk when the focus is on themselves and their businesses.
And then, assisted by strong research, it is easier to weave in exactly what benefits your service will bring to their situation.
This is also crucial when it comes to seeking a connection with C-Level individuals, who are notably difficult to reach and spark conversation with. An honest and sincere approach is far more likely to break down the corporate barrier.
Here we have an example of a conversation that converted
A simple opening that was both flattering and conversational eventually led to the prospect asking the questions and showing genuine interest.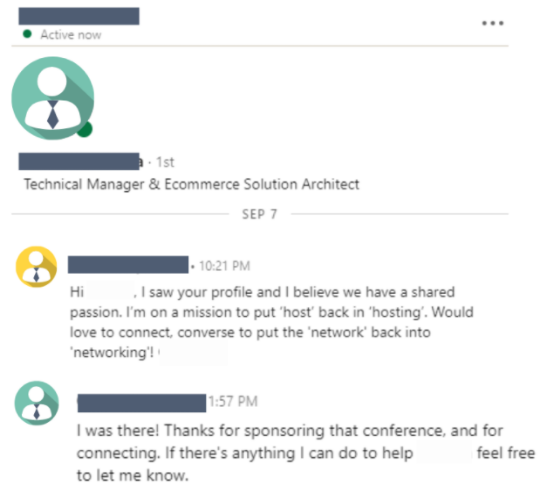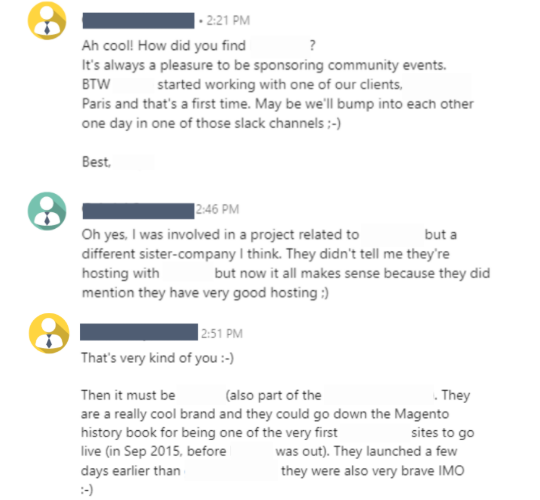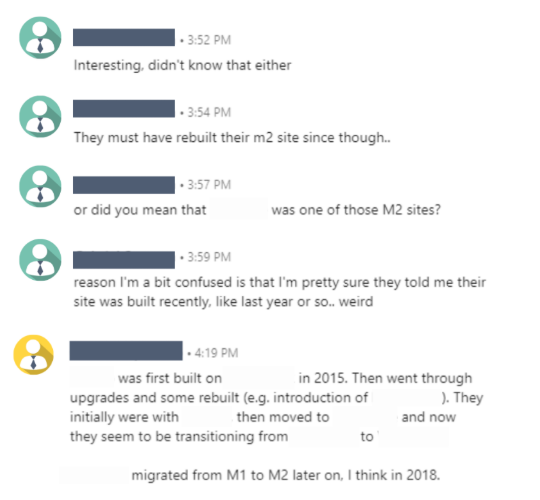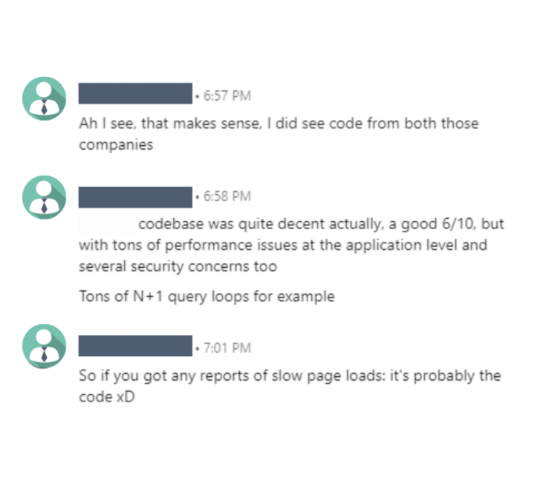 It's this authenticity that means no sales pitch is necessary, and thus the benefits of a future partnership are organically woven into the conversation.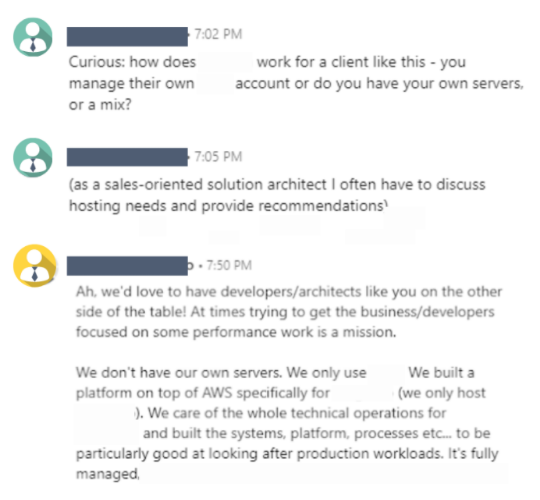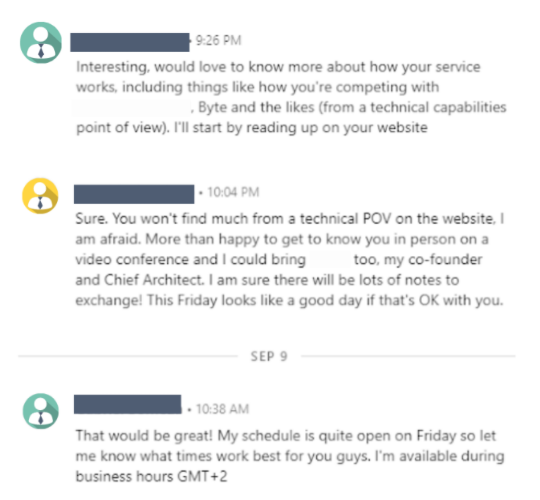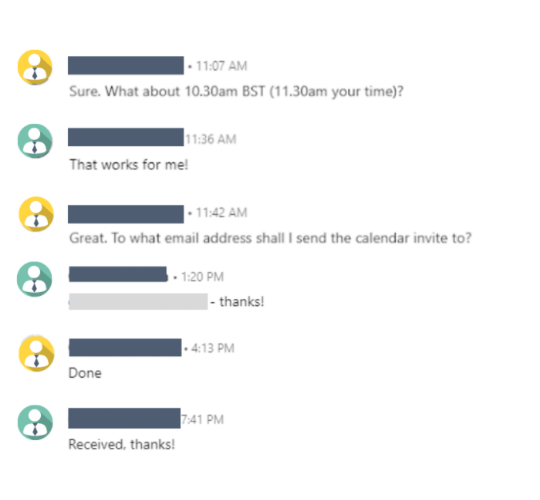 This specific conversation led directly to the booking of a meeting, with Pitch121 opening the conversation and guiding it towards our end goal, having carried out in-depth research about the company we were approaching and what we could say that would solve their particular issues.
We were then able to hand over this conversation to our own client once it began to move towards product detail. This seamless transition is vital, and it means that the expertise of both sides in a partnership is properly utilised.
Not every conversation will follow the route that was originally intended
Whilst adaptability is great in terms of steering the topic, you may also realise that your destination is implausible.
Brand awareness is a critical, but near intangible, component of a growing business' success.
Any new connection on LinkedIn represents a viable opportunity to influence the relevant consciousness of a company, by creating quality content on their newsfeeds.
Connecting and creating a relationship with key decision-makers is something that lays the groundwork for future potential partnerships. If a crossroads is reached down the line and your company name is mentioned in a boardroom, said decision-makers can assert their familiarity and confidence in your brand, simply because they have digested and recognised the consistent content that now appears in their personal channels.
At its basic level, this seems like advertising. What Pitch121 prides itself on is ensuring that this content is both relevant and interesting.
The crux of any conversation or connection therefore begins with trust. 'Never trust a salesperson' is something we are all aware of, and so breaking this stereotype by approaching with genuine candour is effective and appreciated.
Our ingrained sales principles of listening – instead of talking about ourselves – must not go out of the window just because we are sat behind a screen.
An authentic and open approach will always lead to organic conversations and brand awareness, thus laying the foundation for future success. And, like any good relationship – or building, for that matter – the foundation is the most important part.