IF YOU SEARCH ON THE DROPDOWN FOR TECHNICAL OR TECHNOLOGY, THERE ARE 61 RESULTS.
SEARCH WITH A BOOLEAN AND 50 MORE RESULTS ARE FOUND.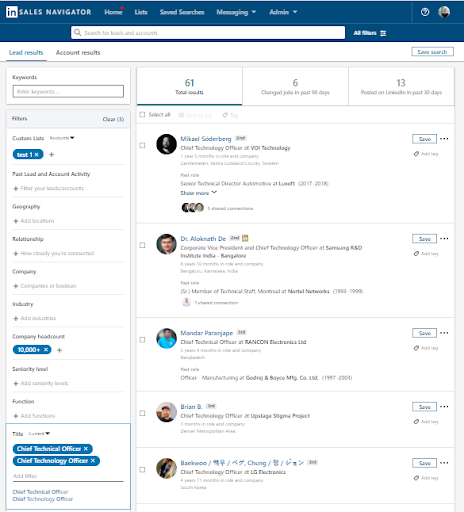 WE ARE STILL ON THE SEARCH WITH LG, SAMSUNG OR APPLE, AND THIS PERSON HAS TURNED UP IN THE SEARCH BECAUSE THEY ARE EA TO THE CEO, SO THE DROPDOWN DOESN'T EVEN GIVE YOU THE ADVANTAGE OF THE EXACT MATCH SEARCH.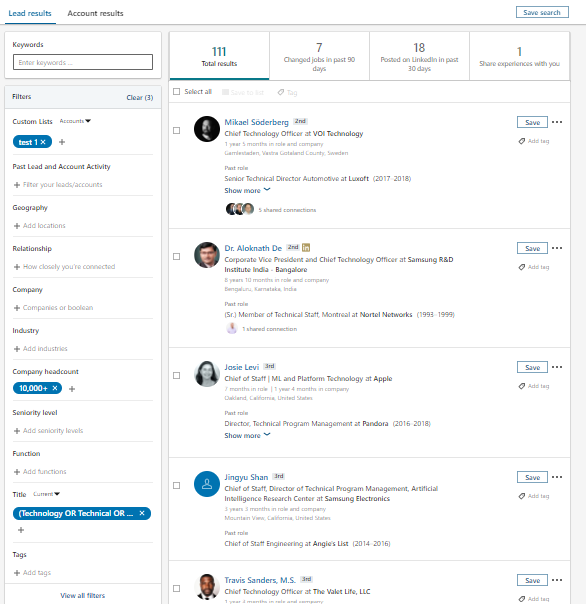 We often ask clients what makes a good client for you, and in asking that open question, we get a sense… e.g.
"We work with AdTech or MarTech companies"
In this case we would add these words as a boolean in the keywords of the Accounts advanced search.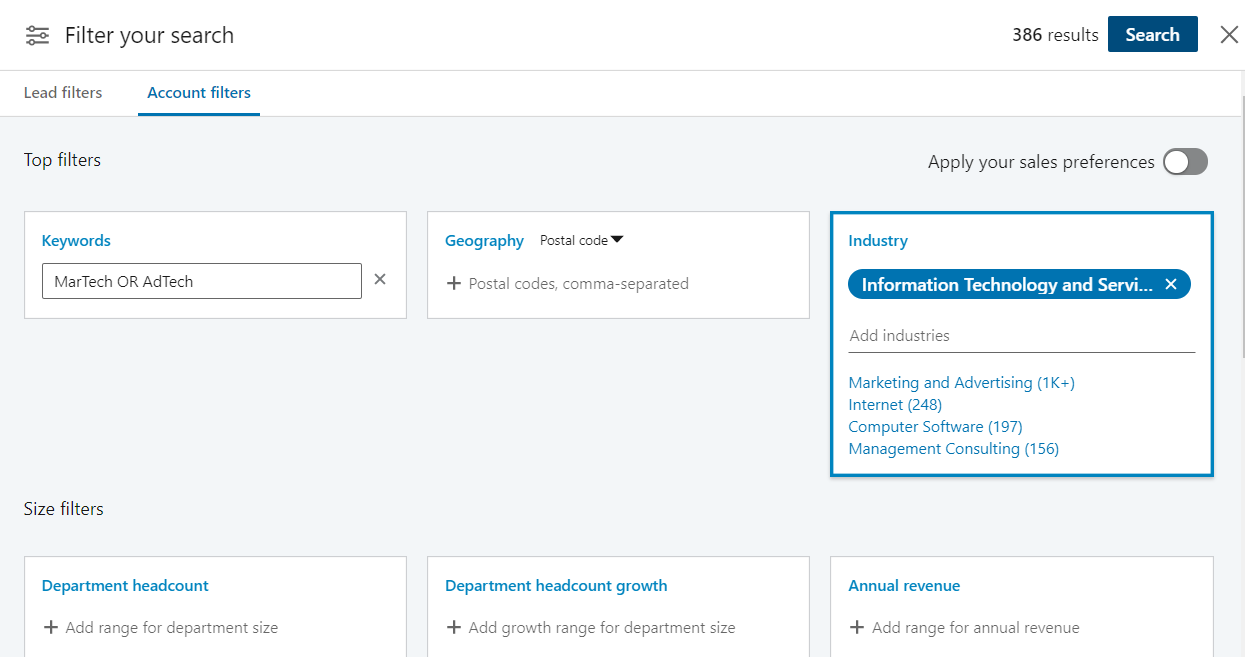 Once you add in the industry, it will then suggest other industries where these keywords are prevalent.
Where I'm selecting IT & Services industry, I won't add platform or software into the keywords as this will bring false positives. Where I'm selecting Marketing and Advertising, I will so I'm finding marketing companies with their own tech. Then it is important to read the company descriptions to be sure before selecting them.
Another example.
"We work with tech companies that are quite small, but if there is no marketing person there, we end up doing more of the work, so our preference is that there is a marketing person in place. However, we generally sell into the CEOs initially."
Two ways to tackle that one.
Search for companies where there is at least one marketing person in place, and then find the CEOs of those companies.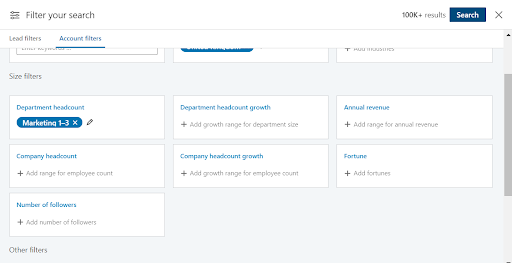 OR…
Find all the companies that are suitable, and then search for the leads within those companies with marketing job titles, which will naturally exclude those without a marketing person.
Save the companies into a custom list, and then find the CEOs within that custom list.
Third example,
"We work with companies that are aggressively growing"
Search for companies that have been hiring sales people, by focusing on the Department Headcount Growth.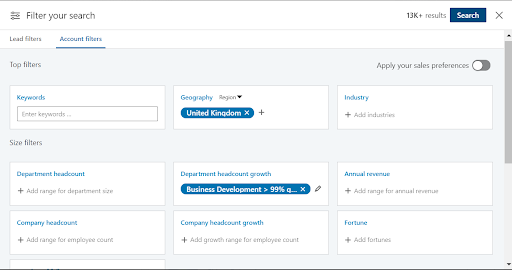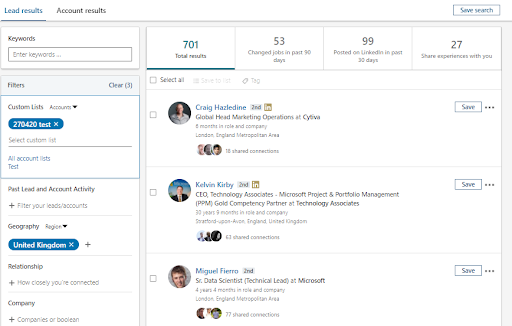 Note on this example above, the custom list is a list of accounts, and the people in the lead search can also be saved into sales navigator, within, or outside of a custom list.
Saved searches are handy when you have created an account search and you want to be able to recreate that search without having to remember how, or re-do the filters.
Accounts or Leads will come and go out of a saved search if they update their work information. Just because the accounts or leads are part of a saved search, that does not mean that they are saved in sales navigator and it is not a fixed list.

It can be useful to set up alerts or to click on new results (available on both lead and account, but particularly useful for leads so you can spot people who fit your profile, but did not previously.