Technology has revolutionised international marketing, and market entry strategies.
The global market place is more accessible, for all types of organisations, including B2B SMEs.
Be there before you are there
The beauty of technology is that you can be 'present' in any country you wish. You can change your location, or communicate that you have just arrived pretty much anywhere.
Connecting with people at target companies in a new location before you arrive, gives you a ready-made network prior to arriving in the country officially.
You can grow your network within target accounts, be very active on your profile, share great content (relevant to the target company in the context of both their job role and their location). This makes you 'almost famous' in the companies that can really get you started in a new location.
We experienced this with our client who was originally based in Iceland, and very well-known in her home market. We helped her identify target market in a new location, Denmark. After sharing content and direct messaging, we found this new community starting to talk about her among themselves. Personally she had created enough noise through a mix of content sharing, and direct messaging to drive high awareness of her company brand and technology.
She was able to fit meetings into her monthly trips until the business grew to a level that she could re-locate.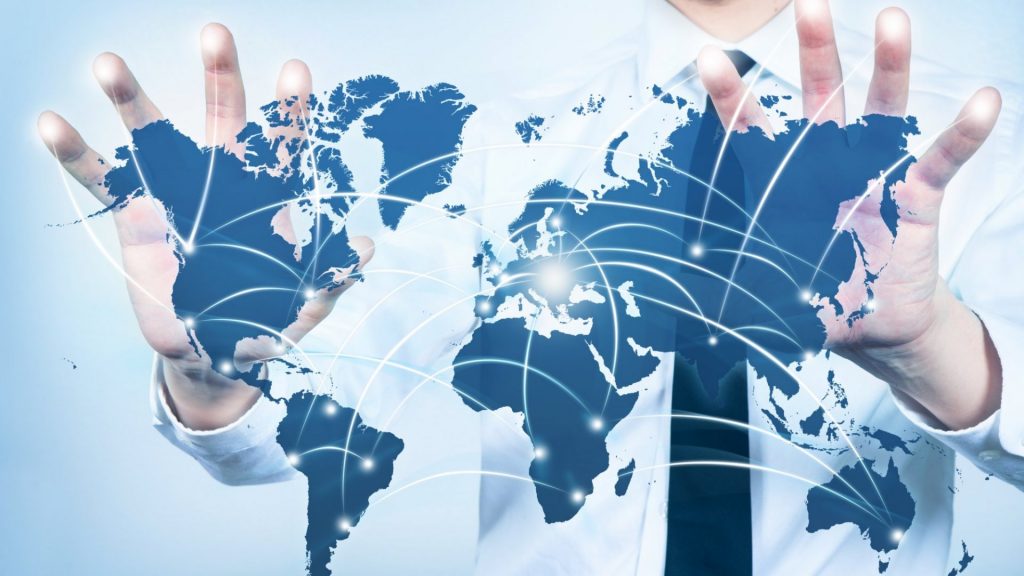 Take the online relationship to offline
With all LinkedIn / email / social conversations, for high-value sales, your aim must be to take the conversation offline. People can build up trust, take value from you online, but in order to take it to the next level, and trust you with large parts of their budget, you can't beat a face-to-face relationship.
Without a targeted approach to your prospecting Internationally, you could end up with one client in each country, making face-to-face meetings difficult, which for many businesses makes closing sales, or maintaining the best client relationships possible challenging.
Our TOP TIP (and its an obvious one, but so often overlooked) is to make your calls on video, as default. This will help you close deals remotely and maintain good client relationships. Video is as close to 'in person' as you can get, and for some businesses can mean you can run your client relationship fully without the need and expense of flying.
As an example, our French clients used the French chamber of commerce to help them enter the UK market, but they still needed to build up their trusted network in the UK. They used Pitch121 to build online relationships, and to increase trust they began to run events so they can take their online relationships into trusted face-to-face relationships.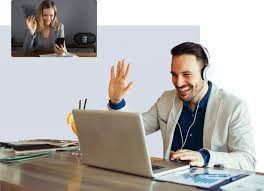 To maintain two locations, they run the French event one week before the English event, preparing the same content to be delivered in two different locations, and in their case, in two languages.
The people who have attended twice or more, while maintaining their online relationship between, have been those that have invited them into their companies opening the door to high-value commercial opportunity.
Accidental Internationalisation
The accessibility of International markets has meant that some SME's, including ourselves, have accidentally become International.
I will take our own sales process as an example, as you may recognise this in yourselves.
On LinkedIn you receive an incoming connection, or someone views your profile, they seem to have the same interests, beliefs, or they are a perfect customer fit, but their company is headquartered elsewhere.
You connect, you start to chat, they want to know if you can help, and you do.
Someone else comes onto your website, your one client from that other country has said good things about your service. You start working with them as well, before you know it, you have clients in multiple countries and you are an International business.
Similarly, you go to a conference, and you get a lot of interest from people from businesses from Brazil to China. Following up on your leads, do you go with those that showed the most interest, or those you can service in your home country?
Things to consider:
Is it necessary for you to deliver some or all of your service during your clients' working hours?
What impact could remote client meetings with the time difference have on your team?
Could the time difference, communication or anything else affect client satisfaction?
What compromises would have to be made to your service?
Is the location good for you to grow into – is your service relevant, is the price point correct, or is this client an anomaly

If you do decide to go International – Use LinkedIn
Many developed parts of the world, none more so than the US have a very high penetration of LinkedIn users. You will need to use other sources if you want to enter into Russia or China, but in most cases, LinkedIn should be your go-to when entering a new market.
To understand the size of your target market, create a market map from a search pool on LinkedIn.
The premium account, Sales Navigator will give you more search types so you can build in specific criteria over and above the usual, size company, industry, geography, job title search.
E.g. Companies that have increased or decreased the size of their marketing or engineering team; Companies that have one of a selection of keywords in their description; People who mention a certain skill or discipline in their profile.
Sales Navigator also lets you find those most active so you can focus on people most likely to respond to you.
We have found that a connection message that says, you are just starting to do business in their city/country and you'd like to grow your network to support your new venture, goes down well. We have tried this in Singapore, US, Nordics, Europe with success.
As English is the universal language, you can reach out to most people in English, but you may have a better response in their native language, providing you can continue the conversation!
If English isn't your main language, 'dual-language' your profile so you still appeal to your native audience as well as showing your profile in International English.
For most people selling enterprise solutions, it is more effective to connect to multiple stakeholders in target companies than connecting to just one stakeholder in many more companies. (Going back to becoming famous mentioned earlier in this article, and a well-documented approach for Account Based Marketing).
LinkedIn advertising can further drive awareness, and give your target audience the impression that you are bigger, more present than you are (yet!).
Use the same search criteria to boost your best posts and content to the same audience base, encouraging them to click to fill out their information and drive their company engagement.
For earlier stage, use campaign manager to more widely drive brand awareness and use that data to frame the best demographic for you to connect with individually.
In Conclusion
Internationalisation is happening so easily, it is happening by accident.
Understanding the effects it can have on your service, your team and your customer experience needs to be considered before falling into working within a new region.
If your business has made a decision to grow by entering a new market, LinkedIn has a lot to offer.
You can build awareness, a relationship, trust and business opportunity. Combining this with other channels, be that email, and importantly offline (or at least video) will give you new clients before you've officially arrived.
Good luck with your venture.
Contact us on [email protected] if you'd like to know more about how we can help you with your soft landing.