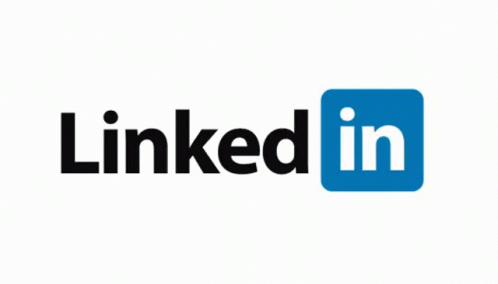 There are almost 660 million people using LinkedIn from 30 million businesses worldwide.
Over 300 million of those people are regularly on the platform
How many of those people are in need of your help and business services right NOW?
Tens?
A whopping 40% of them are on it EVERY SINGLE DAY.
Hundreds?
Thousands?
Tens of thousands… more???
AND, how many MORE will need what you have to offer at some point in the next 12 months?
Most of the people I speak to know the opportunity that LinkedIn offers yet typically fall into one of two categories:
They have connected to a tiny proportion of their target market
They have very few conversations with the people they are connected with
If this is you I'm going to outline why this is happening and how you can change it.
WHY YOU'RE NOT GETTING BACK WHAT LINKEDIN PROMISES
The answer is simple.
It takes A LOT of work.
And you're busy.
You're busy running your company, your sales team or your department.
You're busy doing your job.
There aren't enough hours in the day to:
To trawl through LinkedIn profiles looking for new people and companies you should be doing business with
To make personalised, authentic approaches based on mutual interests and priorities
To turn conversations into relationships, so that you are front of mind when the people who aren't ready to buy now ARE ready
Even the best, most enthusiastic and well-connected networker is going to struggle to balance that with their day-to-day priorities and mid-term priorities.
And that's why LinkedIn remains an untapped resource for the overwhelming majority of its users.
Sure, you've probably had a couple of lucky wins.
You were in the right place at the right time. You had a mutual friend who was able to introduce you to the key decision maker.
Your thoughts about a news story happened to go viral when you posted them, bringing you to the attention of thousands.
But so far, it's all been serendipity.
Not something you could actually DEPEND on.
What if you could depend on it?
HOW TO GET LINKEDIN DELIVERING YOU RELATIONSHIPS THAT TURN INTO BUSINESS
Imagine you didn't need to sleep.
Suppose that once you'd spent a full working day running your business, you were ready to settle in to a good eight hours of online networking.
You could be getting to know other MDs and CEOs, getting your name known in industry circles and putting you on potential customers' radar through intelligent, targeted profile-based marketing.
Without cold calling.
Without the hard sell.
Without being the sort of person who turns everything into a request for a sales meeting.
And now imagine that your Chief Marketing Officer doesn't need to sleep either and she's talking to the CMOs of your target businesses every day.
And that your CTO has had the time to build up a reputation as a tech thought leader whose every word trends and who gets invited to speak at international events.
All of a sudden, LinkedIn has changed from a platform with obvious untapped potential into a source of incomparable value to your business, hasn't it?
We can't increase the number of working hours in the day, but we can help you make the most of the time you spend on LinkedIn.
SUCCEED ON LINKEDIN NOW BY DOING THESE FOUR THINGS
Help the people you want to meet to achieve their goals. Follow them, share their content to your network, respond to the questions they ask.
Anyone posting on LinkedIn wants as many people to see their content as possible. If you help that happen, they will be more willing to talk to you
Find points of common interest
Online networking is not that different from face-to-face networking. Conversations proceed far more smoothly when you have points of common interest. Your targets' LinkedIn profile and posts are a goldmine of information – telling you about mutual connections, educational background, plans to attend events and conferences and much more.
We all want to be understood. Take the time to show that you understand a potential connection's interests, needs and role before you start a conversation.
We network to find people who interest us and who can help us. You can build a reputation even with complete strangers by sharing what you know and adding value to discussions.

If struggling with this, watch our webinar on how to start conversations with future customers.
BUT IF YOU WANT TO GO TO THE NEXT LEVEL…
There is a service that can transform the impact LinkedIn generates for your business through profile-based marketing.
That's us: Pitch121.
We get to know you and your business so thoroughly that we can manage your profile, your activity and your outreach as if you were doing it yourself.
With one crucial addition.
We are experts in social selling and getting the best out of LinkedIn's network capabilities.
Today, everyone expects a personalised experience. When they are ready to buy, they want to be sold to on their own terms and at their own pace.
They don't want to be treated as one of a hundred balls circling your funnel.
WE COULD GO ON…
But if you've read this far, we probably don't need to.
You're somebody who wants to grow their professional network online.
Somebody who wants to find leads and nurture lasting relationships with them.
Somebody who wants to be an active part of the world's biggest business community and establish themselves as a thought leader among their peers.